The Pawliday Contest
Dreaming of a break somewhere? Tell us why and where... we might take you there!
Inspired by the popular film "The Holiday," HomeExchange presents "The Pawliday." Worn out and bone-tired, English bred Sam strikes up a conversation with energetic and spirited Bostonian Barry on HomeExchange.com. Both seeking a much-needed break, they agree to swap homes and step into each other's lives. Barry finds himself in a spacious English country house while Sam settles into cushy city life in the heart of Beantown. Soon enough, both pups find what they were looking for through this purrfect way to travel.
Participate for a chance to win a year of free membership and $2,000 towards travel transportation
How to enter the Pawliday contest?
REVIEW THE PAWLIDAY CONTEST CONDITIONS
Full conditions here, this contest ends on January 13, 2020 at 11:59 PM EST
SUBMIT YOUR PAWLIDAY STORY
Submit your story here, telling us (creatively!) why you're dreaming of a 'Pawliday' of your own and where you want to go.
TO INCREASE YOUR CHANCES:
Share the video using the hashtag #ThePawliday with whoever you'd invite on your own exchange! Facebook sharing button is under the video !
Behind the scenes of The Pawliday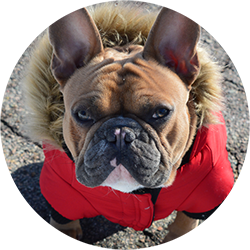 MEET BEAU
Our young actor Beau aka Sammy is a French bulldog of 8 months old from Western Massachusetts. The Pawliday was his first act but he and his mom Alana did so well, that we wouldn't be surprised to see them on the red carpet one day. Beau loves to wear costumes and is full of energy.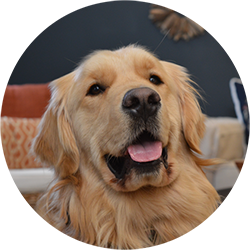 MEET BARRY
Barry is a 2 year old Golden Retriever from Rhode Island. This adorable "mister cool" is super mellow and is really attentive to everything. Besides his career of acting, Barry is now a big brother and spends a lot of time pur-fecting his charm.
Fun Facts
- Did you know that HomeExchange was consulted when the movie The Holiday was produced?
- In the USA, 80% of HomeExchange employees own pets and most of them are rescues.
- Beau aka Sam is the lazy dog in the trailer... he is 8 months old and full of energy in real life.
Fun Facts
- The house used in The Pawliday is a library called the Queset House, and is located in Easton, Massachusetts. This place was once owned by a notable Broadway producer: Winthrop Ames.
- Barry requested frequent breaks while filming... actors these days.
- Marina aka Amanda in the trailer is also HomeExchange PR Manager in the US.
- HomeExchange community currently offers 60,000 pet-friendly homes around the world