There is no way we can let ourselves be beaten down! Many HomeExchangers have refused to let their vacation plans fall through, or have organized new ones, making all the necessary arrangements to go on vacation safely throughout 2020, respecting travel restrictions and guidelines.
They tell us all about their home exchanges during COVID-19!
Find an exchange
Trust, an essential element
"HomeExchange: to keep traveling despite COVID-19!"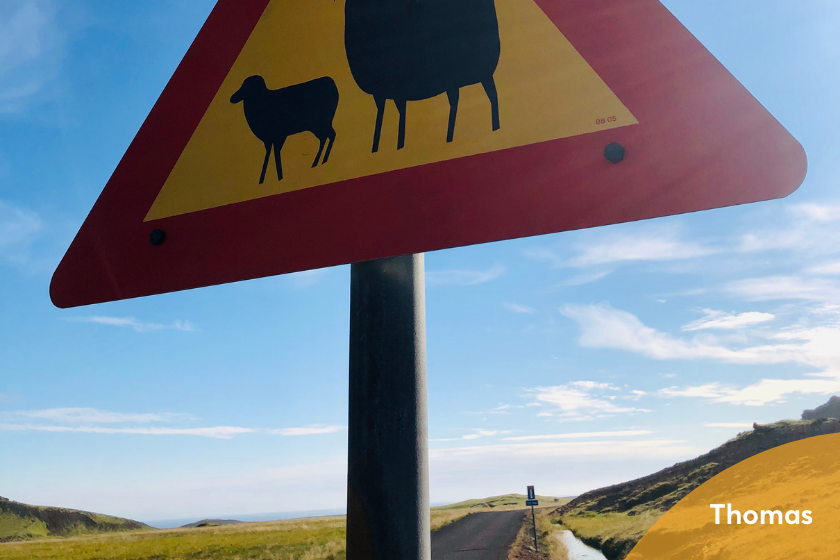 "We have limited our short exchanges since March 2020, out of respect for the rules of confinement and limitation of physical flows.
"But this did not prevent our summer exchange in Iceland (3 years that we wanted to exchange with Iceland!): we shared the sanitary measures with our hosts (masks, frost, ...) and vice versa. Until the last moment, we were afraid we would not be able to leave, but as the relationship of trust had been established upstream during the exchanges with them, we were able to share regularly on the precise sanitary and regulatory situation in France and Iceland, which allowed us to maintain and in serenity our exchange.
"And that doesn't stop us from starting to prepare for next summer: we are already discussing with a Norwegian family and have already received proposals from France, the United Kingdom and the Netherlands." —Thomas
Perseverance despite cancellations
"After 20 years, HomeExchange is still giving us unforgettable experiences"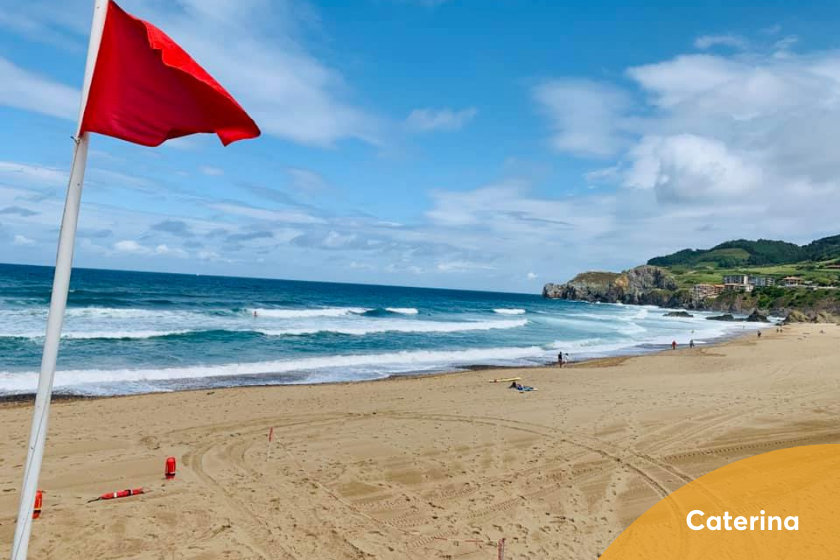 "After cancelling the exchange to Tel Aviv, cancelling the exchange to Krk (Croatia), cancelling our son's year in Belfast...
"This summer we had little hope left, but perseverance has paid off: two exchanges for points with wonderful people in Bilbao and Salinas in Asturias." —Caterina
Home exchanges, home exchanges and more home exchanges
"This year, even though we were scared to death of COVID, we didn't stop!"
"We have been in Homeexchange for three years, being very little active in my exchanges, the first year we did a 15-day simultaneous exchange to Dublin, the second we went as guests to Split and hosted a Welsh family.
"In 2020, our third year, which I was super scared of COVID, we haven't stopped. We have made a beautiful trip to Zamora and Galicia, with three wonderful exchanges; we would like to thank Belén from Zamora, Blasinda from Raxó and Cristina from Corrubedo (we also met in Corrubedo Giovanna from Vigo, who showed us several routes to do, thank you very much). In October we welcomed some guests from Paris and in November we had a trip to Lanzarote.
"This is non-stop, thank you HomeExchange! I would like to encourage those of you who, like me, are afraid to travel in this strange time of year, that with the necessary hygienic measures, social distance, exclusive use of terraces if you go to restaurants, outdoor activities, etc.... Yes you can." —Ambrosia
"What's the next destination?"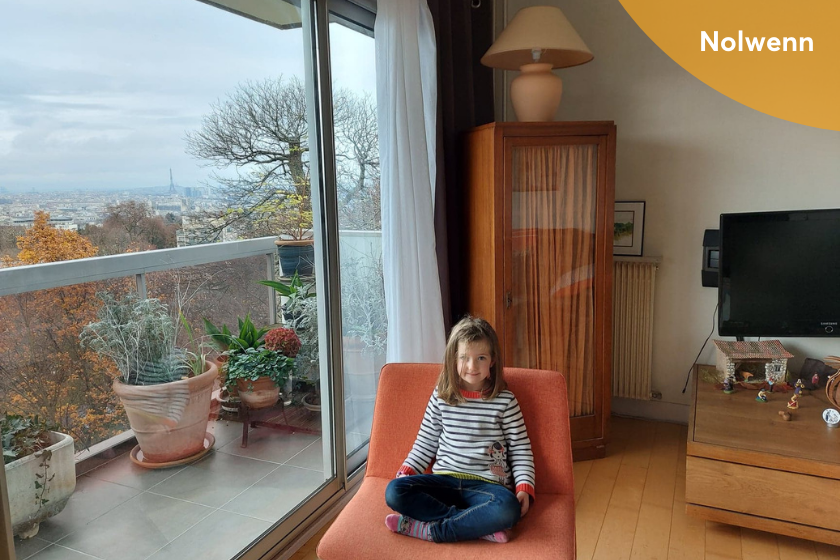 "We never get tired of preparing our house to make our guests feel as comfortable as possible! Why is that? To continue to discover our beautiful and rich regions!
"COVID hasn't had our backs: Portugal in March, La Rochelle in August, Normandy in September and Brittany in October, and Paris in December (we swapped our house for a beautiful 90 m2 flat with a view of the Eiffel Tower)." —Nolwenn
A feeling of gratitude in the air
"Thank you to all the HomeExchangers who made us dream all year long"
"2020 is over, and despite the slump, I think we've been lucky to be able to travel in spite of everything... so I'm grateful to HomeExchange for giving us some great times this year. So thank you!
"Thank you to Krasimira for decorating her London flat for our chick's birthday. Thanks to Laetitia and Fred for "airing out" our confinement - and when we arrived we thought "wow, it's just like home, how nice!". Thanks to Johanna and Henri for cooling down our heatwave - and when we arrived we thought "wow, it's not at all like home, we're so good !" Thanks to Hélène for the fabulous week in Normandy. Thanks to Katia HomeExchange, Joanna Poliakoff and Florent Dubois for animating this great community!" —Marion
'Thank you all... for allowing us to experience moments like these!'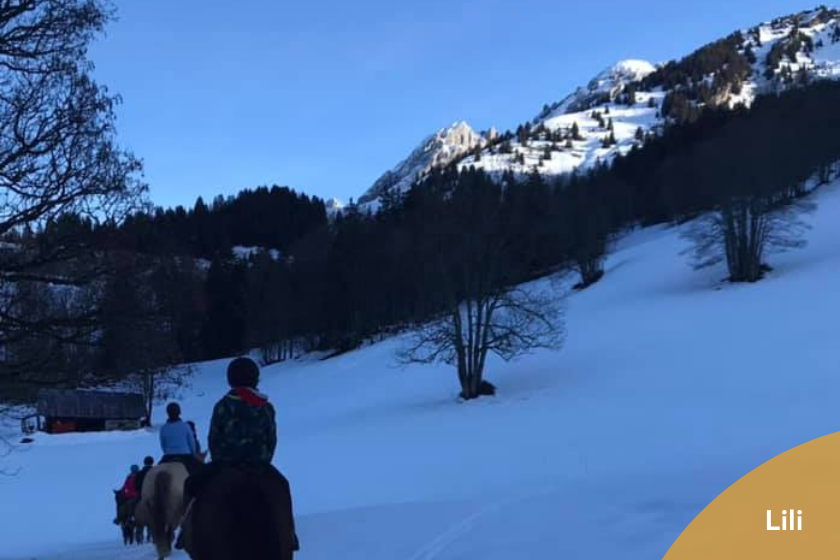 "After a year of emotional lift in terms of travel (bus trip to Central Europe cancelled, stay in Strasbourg cancelled) (problems of the wealthy ), the "home exchange" results are rather positive!
"We received Jessica, Hilde, and Lydie. And we went this summer to Agde (at Josiane and Émile's) then to Saint Nazaire (Sandrine's first welcome), this autumn to Aveyron (at Mathieu and Mathilde's) and final bouquet at the Giettaz this winter (at Catherine's). We even had the opportunity to bring our cat. Thanks to the skiers' withdrawal, we spent Christmas in the mountains, in a warm flat, surrounded by the snowy landscapes.
"On the programme: tobogganing, snowshoeing, orientation course, dog-sleigh driving, initiation to ski-joëring, horse riding in the snow, paragliding baptism, Christmas meal by a caterer of the village, and decadent hot chocolate. We woke up watching the snow fall!" —Lili
HomeExchangers are ready for 2021!
'We are READY for 2021, and we feel like traveling!'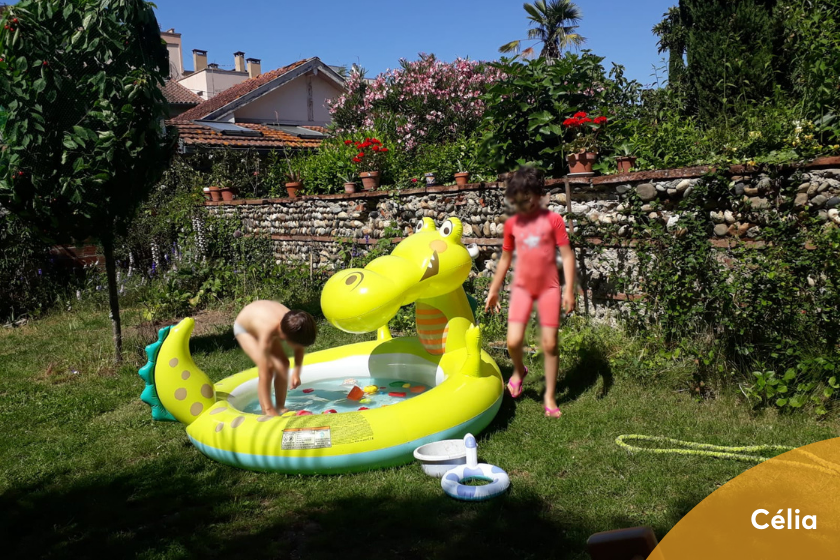 "For us, 2020 has been rich in exchanges. We had 3 wonderful simultaneous exchanges in Brittany, with Marie-Thérèse and Jean-Yves, Philippe and Aurélie, Léna and Julien; a beautiful non-simultaneous exchange with Audrey and Loïc de Clermont-Ferrand 🏡. We welcomed Gemma, Kristell and Laurent, Emmanuelle and Stéphane, Nathalie and her family. We ended the year at Adrienne's home who welcomed us in her beautiful house in Avignon 🐱. We also unfortunately had to cancel our exchange with Marine and our two exchanges in Denmark at Signe and Vibe which we hope to postpone until this summer.
"We met wonderful people, with whom we are still in contact. Thank you HomeExchange. In short, a great year of exchanges: of houses and people anyway ! A year in which we also spent a lot of time at home. We also appreciated this interlude, we realised how much we love our home! In short, we're READY for 2021, and we want to travel!" —Célia
How's 2021 looking for you?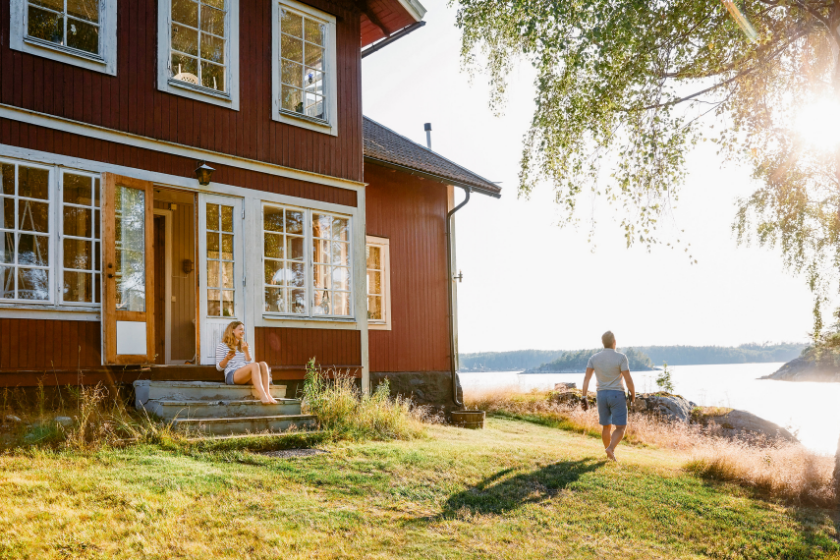 Are you ready for 2021 and taking all the necessary precautions? At HomeExchange, we continue to dream, and above all support you with our guarantees!
Plan your 2021 exchanges