We've all heard the stories and seen the movies of the few brave souls who've dedicated months and years of their lives to soul searching journeys. Whether they walked solo, with animal companions or an entire tribe, what all these people had in common was their sense of adventure and longing for travel.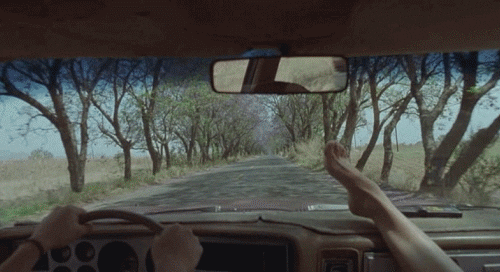 If you're looking to embark on a life changing trek or simply wish to spend a day unwinding, here is a list of some of the world's most scenic and unforgettable walks.
1. Australia
One walk in this geographically diverse continent can expose you to an exotic flora and fauna that cannot be found anywhere else in the world. Spanning three oceans and with over 10,000 beaches, a walk through this nation-continent is certainly one to be remembered. If you're looking to explore the ocean, try the Great Ocean Walk on Victoria's west coast. The 104km coastal route weaves through lush national parks filled with wildlife to deserted beaches with pristine marine sanctuaries. Away from the ocean, the 223km Larapinta mountain trail offers the classic red desert appeal in Central Australia.
2. Ireland
Start your day with a hearty Irish breakfast to prepare yourself for a trek through parts of the Emerald Isle. The Kerry Way is one of the most famous walking trails and often named the Historic Way as it navigates through old coach roads. Along the way you will spot giant fern and yellow irises. For a bigger challenge try the Dingle Way, one of the first national walking routes, that comes with a 1,200 ft. descent down the Brandon Mountain. The nearby peninsula is filled with remains from the early Christian period, tombstones, high crosses and more.
3. United Kingdom
The Southern Upland Way is 340km coast-to-coast path across southern Scotland. Reccommended only to those who don't mind isolation as the route is empty of fellow companions, be prepared to trek through tough mountains, forests and desolate moors. Despite the seemingly dismal nature of this walk, one is sure to find beauty in isolation. The Pembrokeshire Coast Path in southwestern Wales offers extravagant views from jagged cliffs and picturesque villages along the coastline.
4.Canada
For a walk amongst the fall colors, pick Appin Road in Prince Edward Island where you can spend a day walking through vibrant shades of yellow, orange and red. Constructed in 1862, the walk will take you through woodlands and farms providing the perfect escape from everyday life. For a challenging alternative, try the Lake Louise Tea House Challenge in Alberta, which will take you uphill from Lake Louise to the Big Beehive providing you with views of the Bow Valley and the lake below. A 5km trail along the Plain of Six Glaciers will soon welcome you with views towards Alberta's soaring mountain peaks.
Ditch your next beach vacation for a peaceful and reflective walk amongst some of the world's most sprawling landscapes. Find your accommodation along the way for free with GuestToGuest!
Travel with HomeExchange
Montana
Member of the Marketing team at HomeExchange, International Affairs student from Boston via Chicago. In love with food, always traveling and staying active.