What are the coolest things to see and do around Montreal in the summertime?
For anyone thinking of travelling, or even moving to Canada, here is our list of the best ways to get to know the beautiful region of Quebec.
Included: nature (and lots of it!), kid-friendly suggestions (but not just), some culture (it's a must!), and beautiful photos of the region. And that's without the homes of our members! HomeExchange currently offers 4,500 homes in Montreal for home exchange. What's more, these Quebecois open their home to perfect strangers like you and I without any financial remuneration, and will be happy to do so because it allows them to then stay for free elsewhere in the world, with Peruvians, Uzbeks, or Togolese…
1. Discover Canada by Staying with a Host in Montreal

Amelie's house in Montreal
Montreal is often the gateway to Quebec for foreigners, and it would be a mistake not to take advantage of your trip to do a home exchange with Amelie!
2. Visit the Quebecois Village of Yeasteryear in Drummondville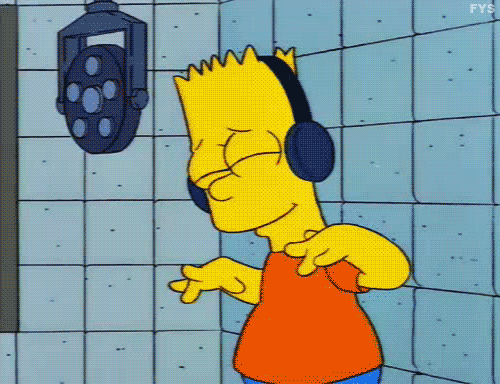 Musicians at the Quebecois Village of Yeasteryear (humanoide)
Dive into the Quebec of the 19th century in the middle of the forest, with people dressed in full period costume.
3. The Laurentides Region
Laurentides (KRiSS)22,000 km2 of lakes, forests, mountains, and nature reserves just a couple hours outside Montreal. It's one of the most beautiful regions of Quebec, and home to several of GuestToGuest's best homes in nature.
4. Taste Maple Syrup at a Mountain Sugar Shack in Rigaud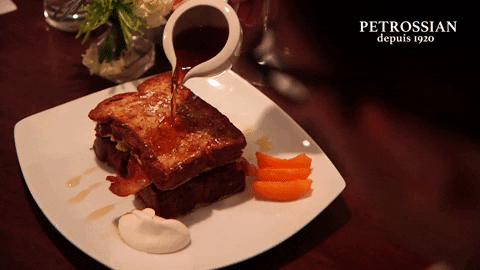 Visit a Sugar Shack in the heart of a forest of hundred-year-old maples, see how the syrup is made, and taste homecooked dishes: "pea soup, crusty country bread, maple-smoked ham, baked beans, fluffy farmer's omlette…"
5. Lachine Rapids
Test the local "leapfrog" on the St. Lawrence River.
6. Le Château de Frontenac
One of the most famous hotels in Quebec, this impressive and unlikely destination is classed a national historic monument.
7. The Biodome
A zoo, aquarium, and a botanical garden all at once, the Biodome reproduces four ecosystems of the Americas (humid tropical forest, Quebec'sLaurentian forest, the St. Lawrence Gulf, and the Northern and Southern Poles).
8. See the Charlevoix Region…
For mountain and sea at the same time, there's nowhere better. And for its status as a UNESCO World Biosphere Reserve, casino, whales, numerous cultural festivals, the train that follows the coast, national parks, and lots of cosy little restaurants…
9. …by Staying in One of Our Members' Lovely Homes
With a view over the river and mountains, hikes just five minutes away, beaches, the charming village of Saint Paul's Bay, and its numerous gastronomic restaurants, our members' homes take you close to the best this region has to offer.
10. Niagara Falls
Because it's unmissable!
11. Rivière-des-Milles-îles Park
Half an hour from Montreal, on the way to Niagara Falls, this National Park is made up of twenty islands (and not a thousand, as its name indicates) and makes for a perfect family hike. Less well-frequented than others, this park is underrated, because it boasts a number of activities: fishing, boating, kayaking, camping, hiking, and cruises! Pure bliss for lungs and eyes.
12. Fish for Brook and Rainbow Trout at Berval Lake
In the gorgeous Mont Tremblant National Park, the lodge is easily accessible from Montreal and offers visitors the chance to learn to fish (free for under-15s) and to enjoy your spoils cooked over a wood fire.
13. Montmorency Falls
Just a few minutes from Quebec City, this park is one of the most breathtaking in the region. The falls are even taller than those at Niagara.
14. Saint-Anne's Canyon
Another waterfall, more trees, ziplines, and rope bridges. Like Indiana Jones, but with backup!
15. Chambly Fort
A vestige of the 17th century, from the French Colonial Era.
16. Omega Park at Montebello
One hour north of Montreal, this park lets you see up close elk, deer, red foxes, wild turkeys, bison, wolves, bears, beavers and even arctic foxes roaming free!
17. Mont Tremblant National Park
It has activities for all seasons: skiing in winter and camping, hiking, and swimming in the warm lakes in the summers.
18. St. Lawrence Estuary
The biggest in the world, this estuary hosts belugas and other whales as they pass by. Profit from the best of the area by staying in one of our member's homes on the bank of the river.
19. Les îles de la Madeleine
Ocre and red islands in the middle of the blue blue ocean… Arriving by boat offers an incredible spectacle for the eyes. 13,000 habitants live on the island, an ecological and human microcosm that allows visitors to take the time to get to know Quebec on a smaller scale.
20. Charlevoix Region
The prettiest villages in Quebec are in Charlevoix–among them: Saint-Irénée, Les Eboulements, and Saint-Siméon.
21. Gaspésie National Park
Yet another national park! This time dedicated to all manner of hikes and nature walks. Something for everyone.
22. Explore Mauricie National Park…
Did you watch The Revenant and fall in love with the scenery? Welcome to Mauricie.
23. …from Frederic's Cabin
A home of 218 m2 halfway between Montreal and Quebec City, "it's a little corner of paradise where you simply feel at home." In the middle of nature, Frederic's cabin holds up to 15 people. It was renovated in 2008 and goes for 250 GuestPoints per night, perfect to serve as a base camp for your explorations of Mont Tremblant National Park, Mauricie National Park, Mastigouche Wildlife Sanctuary, or just to roam the vast wilderness around La Tuque.
24. Get Lost in the Appalachian Mountains
One of the only Quebecois national parks where dogs are allowed, in case you're travelling with canine company.
25. Quebecois Artisan Cheese Festival
Not just the French make great cheese! What's more, the best blue cheese in the world (Elizabeth Blue) is produced at Saint-Elizabeth-de-Warwick. It's something to see!
26. Whalewatch in Tadoussac
It's the best site in the world to see whales. Observation season is from mid-May to October (favour September or October if you can). Watch from a boat, catamaran, zodiac, or even a kayak!
27. Hautes-Gorges Park
Yes, another one. Chez HomeExchange, we love nature!
28. Escape to the Forest at Poisson Blanc Regional Park
Rent a kayak and moor yourselves on one of the many little islands. Set up your tent, fish for your dinner, cook it over a campfire, and enjoy the feeling of being alone in the world.
29. Explore the Land of Gnomes and American Indians in Piopolis
In July and August, Hébergement aux Cinq Sens creates a theme park of American Indians or Gnomes to introduce children to local folklore. Visitors are also invited to sleep in yurts in the forest.
30. Lumina Forest
A path lit up at night by lanterns in the heart of Gorge de Coaticook Park. Another Canadian park, but this time at night!
31. International Hot Air Balloon Festival of Saint-Jean-sur-Richelieu
The most impressive hot air balloon festival in the world!
32. Quebec Summer Festival
The most important outdoor music event in all Canada!
33. The Cantons-de-l'Est Wine Road
A road to discovery of Quebecois wine 🙂
34. Live Like a Lumberjack in Piles, Mauricie
This forest village traces the history of the famous Canadian lumberjacks.
Join the HomeExchange community to take advantage of all our homes in Quebec! Sign up for free and use your welcome gift of 750 GuestPoints to arrange your first exchange without hosting anyone first.
Travel with HomeExchange